These were my reactions as I read great idea after great idea after great idea after great idea. I think you get the picture.
So much information is packed into this 36 page chapter! To save time and my fingers from cramping, I want to share my thoughts on the components that interest me.
Data Collection and Analysis Math Stretch -
Thinking of posing a question on Monday, having students respond to/ graph, then Tuesday - Friday student-generated questions using data.
Number of the Day Math Stretch
- This will be included in one of my centers. I like how it is a quick, easy task.
______ Makes Me Think Of.....Math Stretch
- Another idea to be included in a center. I will leave the chart up for the entire unit allowing students to change answers if needed. I may also, or instead of, have a chart with 3 columns: Math to Self, Math to World, Math to Math. Student would make connections in each column.
Mathematical Current Events
- Such an easy way to make the students aware of their world and how math is a part of it.
Mathematics-Related Classroom Responsibilities -
Now why haven't I thought of this before? Oh yeah, because I'm a control freak :) Might have to relinquish some control and assign jobs that are math related. I'm really interested in creating booklets to graph their progress of math-fact fluency. This will also give them ownership and make them responsible for their learning.
Calendar Board
- As of now, I will continue using Mountain Math instead of the Calendar Board. I see lots of similarities. However, there are some components that caught my attention.
Decimal number line representing the number of days in school
Using place value to show days left and days used (page 99)
My classroom will definitely scream MATH IS LEARNED HERE!
I am learning so much from this book study. It's not too late to join in and share your thoughts. Here are the links for our previous hosts.
Chapter 1 Chapter 2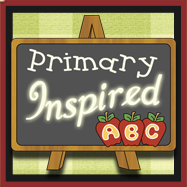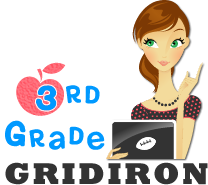 Chapter 3 from an elementary Chapter 3 from a middle school
perspective perspective