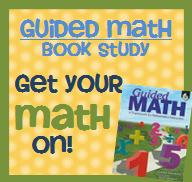 Chapter 2 discussed creating a classroom environment of numeracy. I have always been jealous of language art classrooms. Shelves packed with books, cozy corners to read these books, centers to express yourself through writing or to relax while listening to an audio book. Don't get me wrong; I love teaching Math! But, it seemed difficult to create an environment that was as equally engaging as literacy. Now I see that it's not as difficult as I once thought.
A classroom of numeracy contains much more than workstations. First and foremost, the kids must be willing to take risks and know it is ok to make mistakes.
I have this poster hanging in my room. When one student is not engaged in their activity because they don't understand, I hear another student reminding them of this poster. I LOVE IT!
Ok, back to creating our environment. My classroom arrangement allows for student independence by having designated work areas and labeled, organized manipulatives. Having 34 students in an average-sized classroom does not allow for a separate large- or small- group meeting area. I wish it did. I meet with my groups at empty student desks. Not an ideal area, but it works.
Now we get into the heart of a numeracy-rich environment.
Student calendars or agendas

- Our school provides agendas and I would be willing to incorporate this into my lesson. However, I have little experience with the use of math calendars. I wish this chapter would have given more details. Ideas would be appreciated. :)

Manipulatives

- They are organized, labeled, and easily accessible.

Problems of the Day and Problems of the Week

- I include a problem of the week in my Math Reading and Writing station.

Word Wall and Vocabulary Displays -

Elizabeth at Fun in 4B shared a resource created by another teacher and I am so thankful! Now I can display vocab in style. Ginger at Ginger Snaps has 4th grade Common Core vocab cards that I will be purchasing very soon.

Math Journals

- I have been looking into Interactive Student Notebooks to use in Science and Social Studies. Might as well use them in Math as well. I believe, in conjunction with foldables, this will be an effective part of next year.

Graphic Organizers

- Again, using foldables.

Class-Made Charts

- This will be hard for me. I know charts should be made with the class, but I like to have them pre-made with math processes so the children have a reference during centers. As I mentioned in Chapter 1's thoughts, my lessons consist of a mini-lesson then straight to centers. Maybe someone can help me with my control issues. :)

Tools for Measuring

- Have the tools but so guilty of only using them when that skill is taught. Have to correct this problem.

Math-Related Children's Literature

- My Math Reading and Writing center address this component. I will have to tweak it this upcoming year. While it is great that I have math literature available, the fact remains that not all of my students are reading on-level. Playing with a few ideas on how to use my listening center for this purpose.

Math Books by Student Authors

- Already addressed foldables. :)
I would love to hear your thoughts.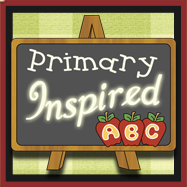 And Chapter 2's host